Four Different Pairs of Shoes Every Closet Needs
Posted by ELIZABETH MCFADDEN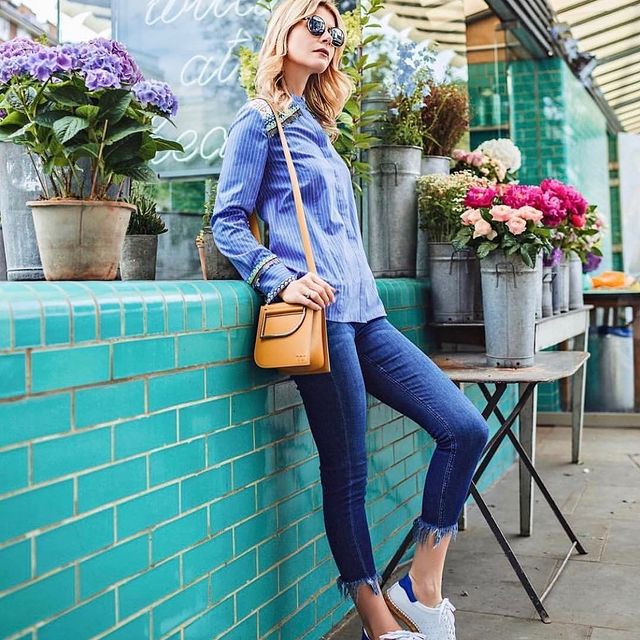 Four Staple Shoes Needed in Every Woman's Closet
2020 most certainly made the word "essential" front and center in all of our vocabulary! So naturally, we need to discuss what are considered the essentials for your soles (wink, wink!).
We've all been there - your outfit looks perfectly on-point, you're ready to head out the door, but... you just can't decide on the right pair of shoes! Nothing seems to fit your look. Have no fear! We have your staple footwear right here. 
Simple flats 
Every closet needs a simple pair of black flats. These are a classic and an easy solution to help pull just about any outfit together quickly. Our "francis black flat" is the most essential shoe you'll ever have! Comfy, adorable, and the perfect fit. Check out our flats here - they are so comfy you'll never want to wear any other! 
Sandals
Summer is coming sooner than you realize and a cute, dressy sandal is the perfect, dressier replacement for the flip-flop. Sandals can easily be paired with jeans and a tee or a flirty dress for more formal events. They are comfy, versatile, and add a little "pop" of fun to any outfit. Consider our rose gold sandal for your go-to. The lace gives a light airy feel perfect for whatever outfit you pair it with. 
Wedges
Similar to the strappy sandal is the wedge. What's great about a good wedge sandal is that it evenly supports all your weight, making it easier to walk in than heels. I know I've never felt safe in a heel myself but I can rock wedges all week long! They provide that added height that is just ohh, so fun! You've got to check out our leah cognac wedge! The neutral color makes it the perfect choice, many times over. 
Sneakers 
Let's not forget a comfy staple with the tennis shoe. Whether you are walking your dog or enjoying lunch with a friend in a comfy pair of leggings with a sweatshirt - you cannot go wrong with a sneaker. Add color, neutrals or fancy patterns - whatever makes you most comfortable is definitely the way to go! Need direction here? Our favorite choice is the terra white & blue linen sneaker. Go see! 
There you have it - the basic essentials needed for every woman's closet. Now what's your opinion? Did we miss any? What do you consider a necessity in the shoe department? Leave us a comment below with your thoughts. 
Collection 2019
Sale 70% Off
Title for image